Chapter 0.4.3. Beauty at the least
---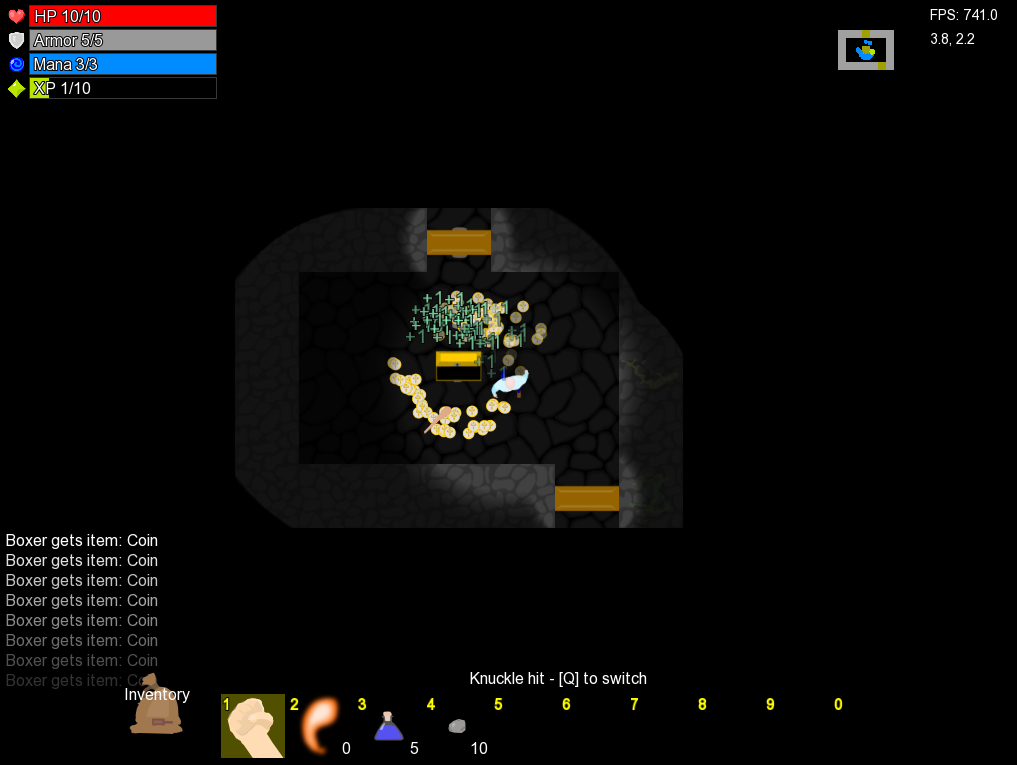 Hi there!
We added a logo.

And updated some sprites - dungeon moss, coins and other floor stuff.

Finally, items that do not suit into inventory, are now left on the floor, so you can come back to pick them.
Please enjoy this raw piece of game! and leave your comments :)

https://over-9000.itch.io/labb
P.S. Press any key when you see a strange looking walking man to the left of "Let the adventure...". We'll add a text "press any key" soon.
P.P.S. Most people don't understand how to throw [unknown] potions. Press 'Q' to switch potion between "drink" and "throw".
Files
Version 0.4.3
Mar 31, 2018